Morning click: Stars lining up for Haiti benefit, Weezer ready to come off disabled list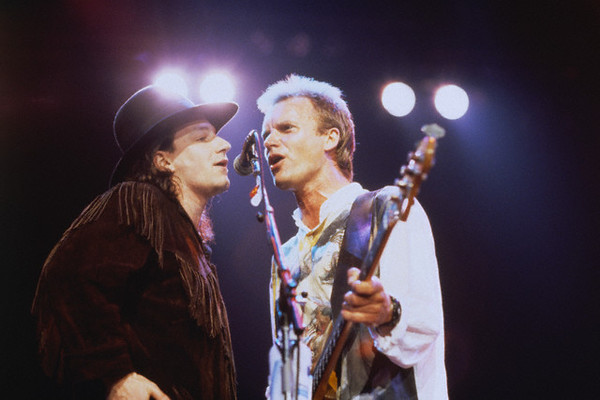 Bono and Sting will be among the performers raising money for relief efforts in Haiti on Friday.
- Superstar performers including Bono, Sting, Justin Timberlake, Christina Aguilera and Alicia Keys will perform at the "Hope For Haiti" telethon on Friday. The event will be hosted by George Clooney, Anderson Cooper and Wyclef Jean, who defended the integrity of his Yele Foundation over the weekend. The telethon will air on all major networks at 8 p.m.
- Weezer is ready to return to the road after a scary bus accident in December shelved frontman Rivers Cuomo and forced the band to cancel some dates. The band will perform Wednesday in Florida before embarking on a bigger tour in Spring.
- And just so you're not clueless like I was when people were talking about this over the weekend: Last week someone named Larry Platt performed a song called "Pants on the Ground" during his "American Idol" audition. A few days later Jimmy Fallon did his pretty-solid Neil Young-circa-"MTV Unplugged" impression of the song. And there you go.
By David Malitz | January 18, 2010; 8:31 AM ET
Categories: Morning click | Tags: Bono, Neil Young, Sting, Weezer
Save & Share:
Previous: Coda: Cashing in on Cash, the next Simon Cowell, Ke$ha's odd influences
Next: In concert: Timbaland
The comments to this entry are closed.