Cesaria Evoria hospitalized; Carlos D leaves Interpol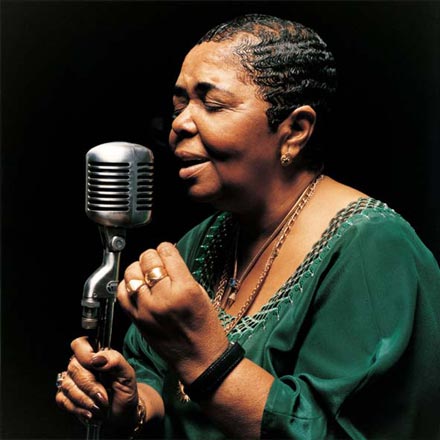 By Chris Richards
- Cape Verdean pop icon Cesaria Evora has been hospitalized. "Due to a coronary problem this weekend, [Evora] was urgently admitted at the hospital in Paris this Monday morning," her publicist said in an email. Evora was expected to undergo surgery on Monday evening. All of the 68-year-old singer's tour dates have been canceled, including a June 24 performance at Wolf Trap.
- Interpol bassist Carlos D has left the group according to a letter posted on the band's website. According to the note, "He has decided to follow another path, and to pursue new goals. This separation is amicable, and we whole-heartedly wish him great happiness and success. We will remain, as always, deeply respectful fans of this blazingly talented individual." The news came immediately after Interpol completed recording its forthcoming album at Electric Lady Studios in New York.
By Chris Richards | May 11, 2010; 9:00 AM ET
Categories: Morning click | Tags: Cesaria Evora, Interpol
Save & Share:
Previous: Clicky shuffle: Random songs for Tuesday morning
Next: Album review: The National, "High Violet"
The comments to this entry are closed.