DJ Kool Herc ill, needs medical help; Avant-garde composer Milton Babbitt passes away; Nicki Minaj does "SNL"
By David Malitz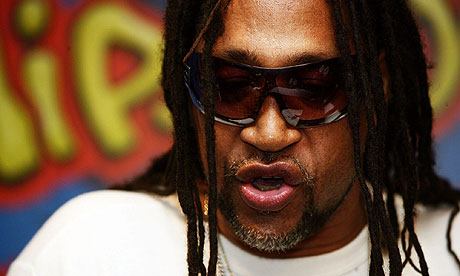 One of hip-hop's founding fathers needs some help. (Scott Gries/Getty Images)
- Hip-hop founding father DJ Kool Herc is currently suffering from a serious illness and doesn't have health insurance and can't pay his bills, all according to DJ Premier as told on his Sirius XM radio show. The 55-year-old DJ, whose real name is Clive Campbell, is accepting donations to cover his expenses.
- Milton Babbitt, an avant-garde composer and innovator of the electric synthesizer, died at the age of 94.
- Nicki Minaj was all over "Saturday Night Live" this weekend. In addition to the usual two songs allotted to a musical guest she appeared in two other skits, including the new Lonely Island song "The Creep."
Clicky shuffle: Your random song for Monday morning:
- Beach House, "10 Mile Stereo"
By David Malitz | January 31, 2011; 10:30 AM ET
Categories: Morning click | Tags: DJ Kool Herc, Milton Babbitt, Nicki Minaj
Save & Share:
Previous: Coda: Dreaming of Coachella; Learning the Dip and Pitts; Downloading the new Tabi Bonney mixtape
Next: In concert: The DMV Bounce Beat Teen Awards at D.C. Armory